My recommended GNOME Extensions
This is a listing of twenty extensions for GNOME that I personally use and recommend. As of this post all them work flawlessly on the latest release of GNOME which is 3.18.2.
Please feel free to recommend other extensions you find useful as well.
Extensions
Allows you to make a bunch of changes to the activities button and panel appearance. You can change the padding, transparency, button text, add an icon, and a lot more.
Substitutes the normal Alt+Tab screen with one that displays the application windows as well which is a lot more useful in my opinion.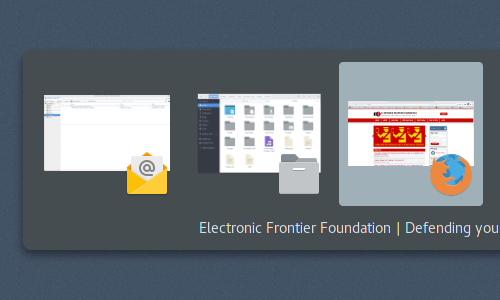 Lets you know how many updates are available for your Arch Linux system and can show you what they are. You can also have it launch a terminal window and initiate the update as well if you should desire.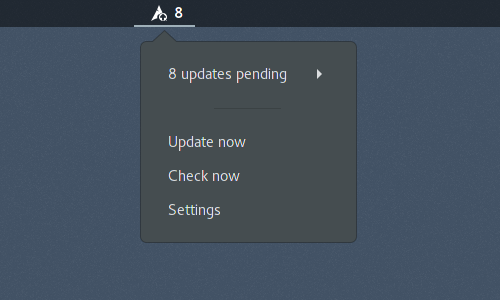 Allows you to temporarily disable the screen saver and auto suspend (if enabled). It can also be enabled automatically when a fullscreen application is running or anytime an application of your choosing is launched.
This allows you to quickly change your instant message status and open your contact list if desired.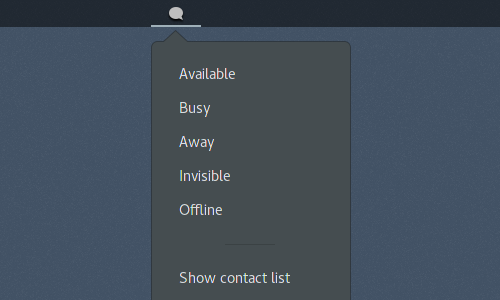 A clipboard manager which caches recent clipboard history. The history size is adjustable and it also has a privacy mode which stops all logging as long as it is active.
As the name implies it transforms your dash into a proper dock for easier application launching. It has a variety of settings ranging from position to behavior and appearance.
The intelligent auto-hide feature is very useful as well.
Adds a simple drop down terminal screen accessible by pressing the grave key (the one above tab). It offers transparency, height adjustment, the ability to run a custom command instead of the default shell, and some very basic color support.
For the picture below I temporarily switched the terminal to bash as its prompt is a bit more instantly recognizable than my custom Zsh prompt would be.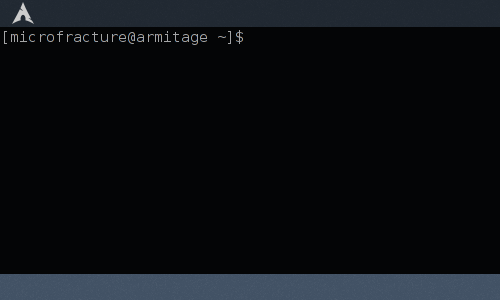 Adds a really nice fade effect to the panel. You can adjust the transition speed, opacity, and panel color.
The animated picture (APNG) below shows the default settings for this extension.
Shows the temperature of various sensors. (CPU, hard drive, video card, etc.). Freon can also display fan speed and power supply voltage if your system supports it.
Speeds up GNOME Shell's animation speed which is simply a must have in my opinion.
Allows you to control MPRIS2 capable media players from the status menu.
Some compatible players include Amarok, Banshee, Clementine, GNOME Music, Lollypop, and Rhythmbox.
Allows you to close windows by middle clicking them while in the window overview.
Allows you to easily access and unmount removable devices.
Removes the drop down arrows from various menus on the panel which I think makes things look a bit cleaner.
Adds a button to suspend the computer next to the power off button in the status menu.
Moves legacy tray icons to the panel so that everything is in one place.
As the name implies it lets you use custom GNOME Shell themes.
Allows separate configuration of your PulseAudio mixers from the status menu. This lets you change volume on an per application basis.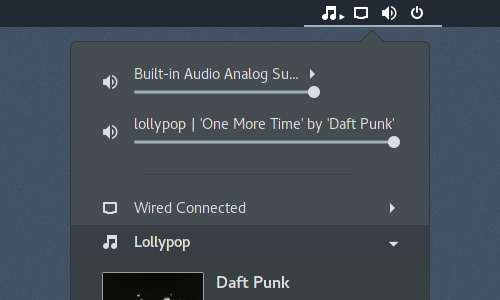 Adds application icons overlayed on their respective applications to the window overview. It is very useful for quickly eyeballing which window you want when you have a ton open.
Please feel free to leave your comments and suggestions below. If you liked this article, please also consider sharing it with your friends.